New and informative webinar will focus on helping genomic researchers better understand technical hurdles in the analysis of FFPE-derived RNA. The broadcast takes place on Friday, April 25, 2014 at 1pm EDT.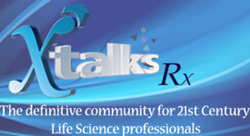 Toronto, Canada (PRWEB) April 04, 2014
Formalin-fixed Paraffin embedded (FFPE) tissues present many sample preparation, extraction and method development challenges. Despite these difficulties, interest in genomic analysis of FFPE samples remains high, and large collections of clinically-annotated FFPE material await analysis.
Join the presenter, Dr. Patrick Hurban, Global Head of Genomic Research and Development at EA | Quintiles, as he describes the methods and best practices based on the extensive work EA | Quintiles has performed analyzing both RNA and DNA from FFPE samples.
This webinar is intended to help genomic researchers better understand technical hurdles in the analysis of FFPE-derived RNA to:
    Learn how EA has overcome challenges inherent in FFPE samples
    Gain insight into experimental design considerations
    Learn how to exploit your collection of FFPE material
By attending the webinar you will learn:
    How RNA sequencing data derived from fresh frozen and FFPE material can be compared
    How to design experiments that obtain meaningful data from your FFPE samples
For more information on this webinar or to register, visit: Best Practices for Obtaining RNA Sequencing Data from Formalin-fixed Paraffin-embedded (FFPE) Samples
This webinar is part of a series on Genomics Know-How®. To learn more about the series visit: Genomics Know-How.
Xtalks, powered by Honeycomb Worldwide Inc., is a leading provider of educational webinars to the global Life Sciences community. Every year thousands of industry practitioners (from pharmaceutical & biotech companies, private & academic research institutions, healthcare centers, etc.) turn to Xtalks for access to quality content. Xtalks helps Life Science professionals stay current with industry developments, trends and regulations. Xtalks webinars also provide perspectives on key issues from top industry thought leaders and service providers.
Contact:
Michelle Tran
Tel: +1 (416) 977-6555 ext 224
Email: mtran(at)xtalks(dot)com
Read the full story at http://www.prweb.com/releases/2014/04/prweb11730239.htm